Trade Shows & Global News
Amazone says that the new AmaSpread 2 terminal provides users with simple menu navigation of the ZA-V Profis Control weigh cell fertiliser spreader.All spreading information is shown constantly on the 4.3-inch colour display, and all important functions, such as application rate and the position of the border spreading d...
Read more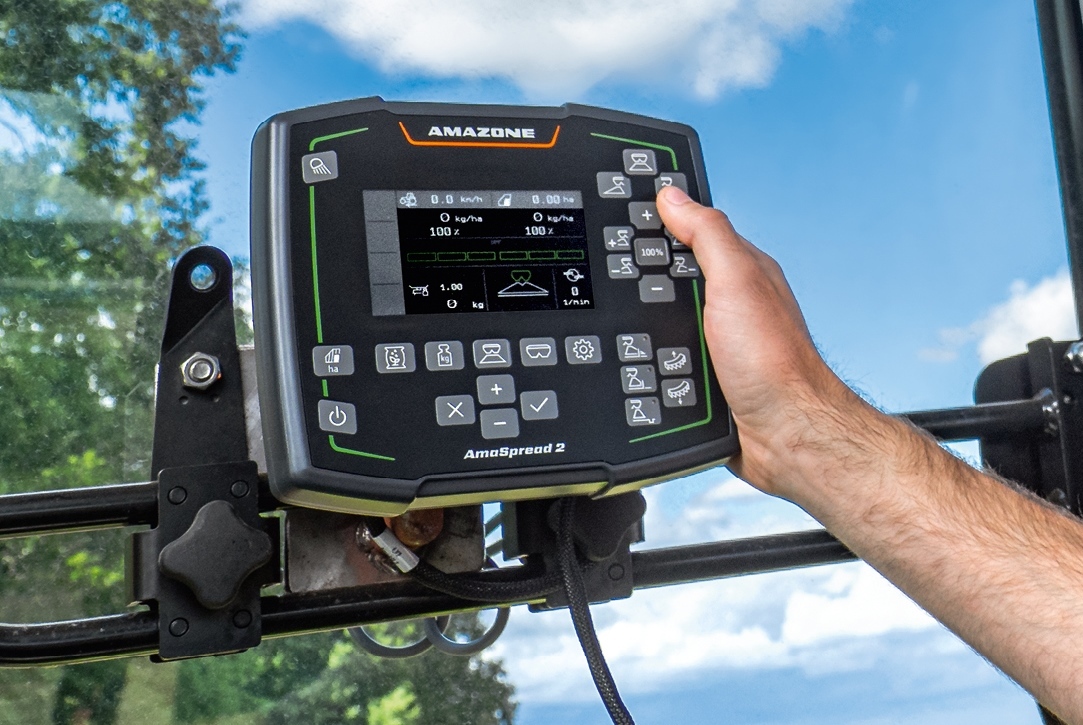 Yesterday
The Claas Group shareholders' committee has appointed Jan-Hendrik Mohr as the new CEO with effect from 1 April 2023. Incumbent CEO Thomas Böck decided to step down as CEO and to pursue new endeavors. Shareholders and the Group Executive Board have acknowledged this decision with deep regret. They were able to find an ...
Read more
Yesterday
AGCO brand "Precision Planting" won the Davidson Prize for its Radicle Agronomics solution for innovation and impact in agricultural systems. Radicle Agronomics provides professional growers with a fully automated soil laboratory and tools to make soil nutrient management more precise, effective, and efficient.
...
Read more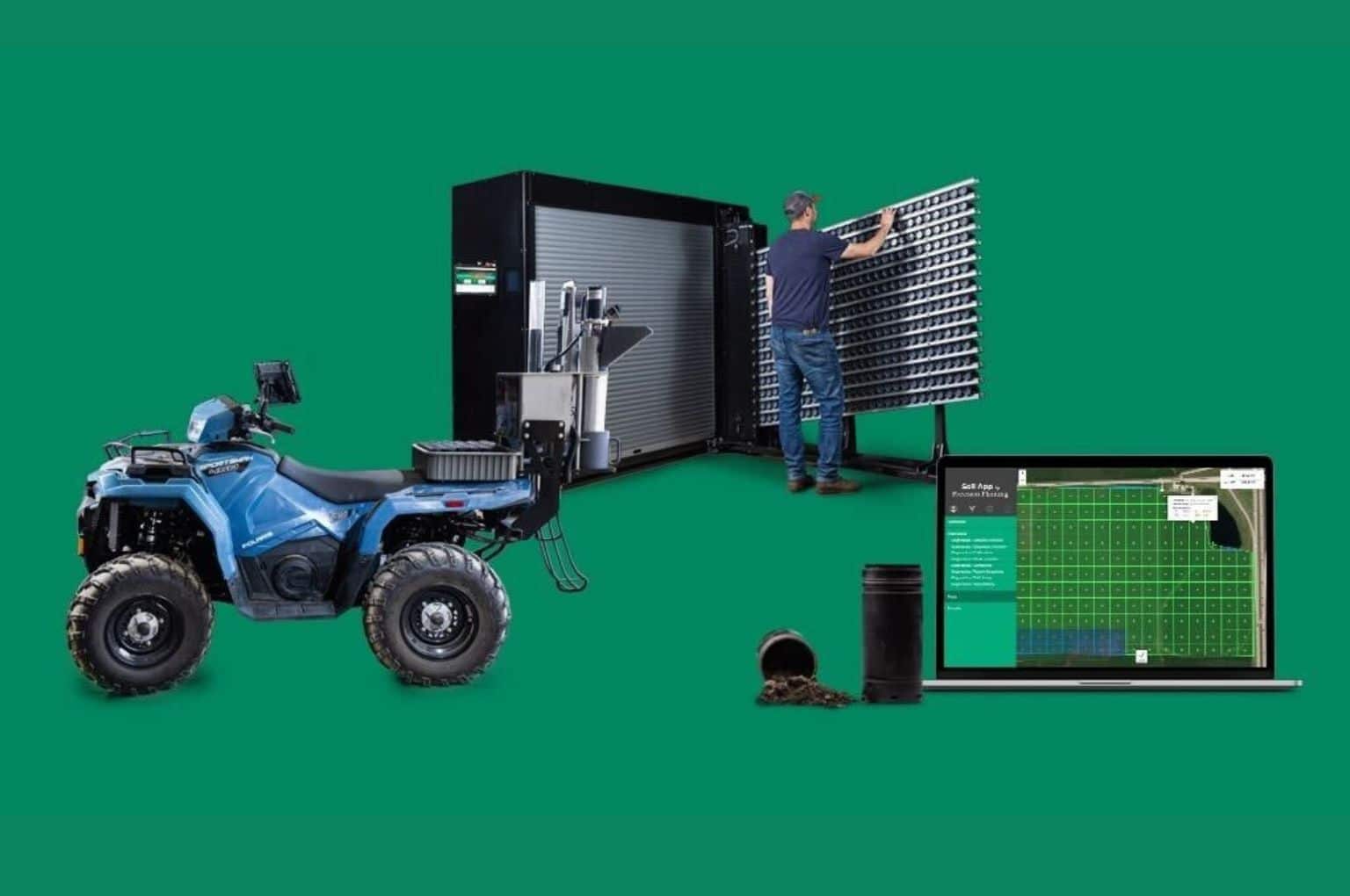 Yesterday
CNH Industrial has entered into an agreement to purchase Hemisphere GNSS (Hemisphere), a global leader in high-performance satellite positioning technology, currently owned by Unistrong, a company incorporated in the People's Republic of China. Combined with the Raven brand's capabilities, this development gives CNHi...
Read more
Yesterday
Arwel's Agri Services has taken on the Fendt franchise in south west Wales. The new dealer will primarily cover Carmarthenshire, Ceredigion, and Pembrokeshire.Based near Lampeter in mid-Wales, the family run business also sells Krone, MDE, TSG slurry equipment, Cross slurry tankers, and Stewart trailers in a traditiona...
Read more
Wednesday, 29 March 2023
Zuidberg Group of Companies has appointed Klaas Jan Bijker as its new Managing Director, effective from 20 February 2023. He succeeds Jeroen Zuidberg, who has decided to concentrate on Zuidberg's long-term projects as a strategic advisor.
Jeroen Zuidberg: "Klaas Jan Bijker has held the position of Commercial Di...
Read more
Wednesday, 29 March 2023
With the world's population expected to reach 9.7 billion by 2050, there will be a greater demand for food, which will drive the need for agriculture machinery. According to a study of Transparency Market Research (TMR), the global ag machinery market stood at US$ 132.3 billion in 2022 and is projected to reach US$ 219...
Read more
Tuesday, 28 March 2023
Titan Machinery Inc., a major network of full-service Case-IH and New Holland agricultural and construction equipment stores, reported satisfying financial results for the fiscal fourth quarter and full year ended January 31, 2023. Both revenues and profit increased significantly in the US, as well as on the internationa...
Read more
Monday, 27 March 2023
The Erhvervsinvest Group, which bought Bogballe in 2017, has now also acquired Bredal. The two well-known Danish fertiliser spreader manufacturers are to be merged.Bredal CEO Anders Bull Jensen and COO Torben Sørensen will become shareholders in the merged business and will continue in their current roles. The two men ...
Read more
Monday, 27 March 2023
Faresin Industries presents its new PF3 Leader 3-auger mixer wagon. The machine has been designed for large livestock farms from 1000 head upwards. A 3 vertical auger system with a unique mixing geometry, guarantees good feed structure.
Faresin has designed the machine with mixing tub volumes of 30 and 36 m3, from ...
Read more
Friday, 24 March 2023
The John Deere plant in Mannheim, Germany, celebrates production of its 2 millionth tractor. About 3,300 employees help produce 40,000 tractors annually, before these are exported all corners of the world. The plant is one of the most important employers in the city.
Mannheim is the city of inventors. The car, the ...
Read more
Friday, 24 March 2023
This 6250R is the two-millionth tractor produced at John Deere's Mannheim plant in Germany. Wrapped in portrait photos of more than 300 employees, it will soon be on display at the John Deere Forum. Longer term, the most powerful model currently produced at the facility will join the one-millionth tractor, a 6400, in ...
Read more
Friday, 24 March 2023
The Italian tractor manufacturer showed its first 300hp tractor at last week's Polish Agrotech farm machinery show. The 8 Series will be offered in two V-Shift models: the 8-270 (273hp) and 8-310 (313hp).Landini dealers and customers have requested a tractor with more power than the 7-230 for some time and we had expec...
Read more
Friday, 24 March 2023
The iconic Landini Landpower is back in Europe. The two Stage V models – 160 (155/165hp) and 180 (166/175hp) – are described as strong, reliable and reasonably priced.The Italian made range disappeared from Europe early 2015 (replaced by the four-pot 6L series), but Argo tractors continues to make Stage III six-cylin...
Read more
Wednesday, 22 March 2023
SimplEbale is an electronic aftermarket monitoring and control system that retrofits onto new and existing Massey Ferguson Hesston 1800 Series small square balers in North America. It simplifies the work required to make consistently high-quality hay for operators of all experience levels.
Balers upgraded with Simp...
Read more
Wednesday, 22 March 2023
Väderstad will expand its production facility in Väderstad, Sweden with another 12,600 square meters. The expansion provides additional surfaces for assembly and painting, with the aim of a production capacity of 10,000 tillage and seeding machines annually by 2028.
Väderstad has seen a strong increase in demand...
Read more
Tuesday, 21 March 2023
With the Puma 4.0, AVR introduced a modern 4-row self-propelled harvester. On their journey to further improve this Puma 4.0, the manufacturer realized a number of updates for the 2023 harvesting season.
At the end of 2022, AVR launched a major software upgrade of the ACC digging unit's depth control mechanism. T...
Read more
Monday, 20 March 2023
Krone presents the GX general-purpose wagon also with rigid sides. Introduced for the 2022/23 season and configured as standard specification, rigid sides are now available alongside the existing hydraulic sides with telescoping extensions.
Launched in autumn 2021 for existing customers in the forage sector and new...
Read more
Saturday, 18 March 2023
Monarch Tractor, creator of the MK-V fully electric, driver-optional smart tractor, has been selected for the 2023 THRIVE TOP 50 AgTech and FoodTech Report. The company is being recognized for its innovative work in transforming the agrifood value chain towards a more sustainable future.
Monarch Tractor has surpris...
Read more
Friday, 17 March 2023
The wait is over. The first new Big Bud tractor in 40 years is on display at this week's ConExpo construction trade show.Developed jointly by North American companies Big Equipment and Rome Agricultural and Construction Equipment, the two partners have clearly stuck to the solid build of the Big Buds from the past.The ...
Read more
Friday, 17 March 2023
Alliance released 3 new Stock Keeping Units (SKU's) of the Agriflex+ 372 radial tire for tractors and harvesters. With new SKU's VF800/70R42, VF710/70R42 CFO and VF900/60R42, and another 15 new SKU's released in 2022, a total of 18 SKU's of Alliance Agriflex+ 372 (VF or Very High Flexion) tires are now available....
Read more
Thursday, 16 March 2023
Pöttinger says that its Harvest Assist app provides an intuitive and structured overview to simplify and optimise the coordination of all equipment involved in the grass silage process.Providing team members with an overview of each field, and current status (mowed, tedded, raked, or collected), as soon as a task is fin...
Read more
Thursday, 16 March 2023
CNH Industrial expands its alternative fuel capabilities by taking a majority stake in Bennamann – a UK-based expert in solutions to capture, repurpose and store fugitive methane emissions for energy use. In conjunction with CNH Industrial equipment, Bennamann's infrastructure delivers a carbon negative system that f...
Read more
Wednesday, 15 March 2023
Bobcat is showing two electric prototypes at this week's ConExpo construction trade show: the S7X all-electric skid steer and the RogueX autonomous concept track loader.Like the T7X all-electric compact track loader released in 2022, the S7X is powered by a 60.5-kWh, lithium-ion battery. The electrical powertrain gener...
Read more
Wednesday, 15 March 2023
Upgrades to Kverneland's IsoMatch FarmCentre fleet management and wireless telematics solution include greater functionality, along with the ability to communicate with the universal Agrirouter data exchange platform.With FarmCentre, operators can use their IsoMatch Tellus Pro and Tellus Go+ universal terminals as a ga...
Read more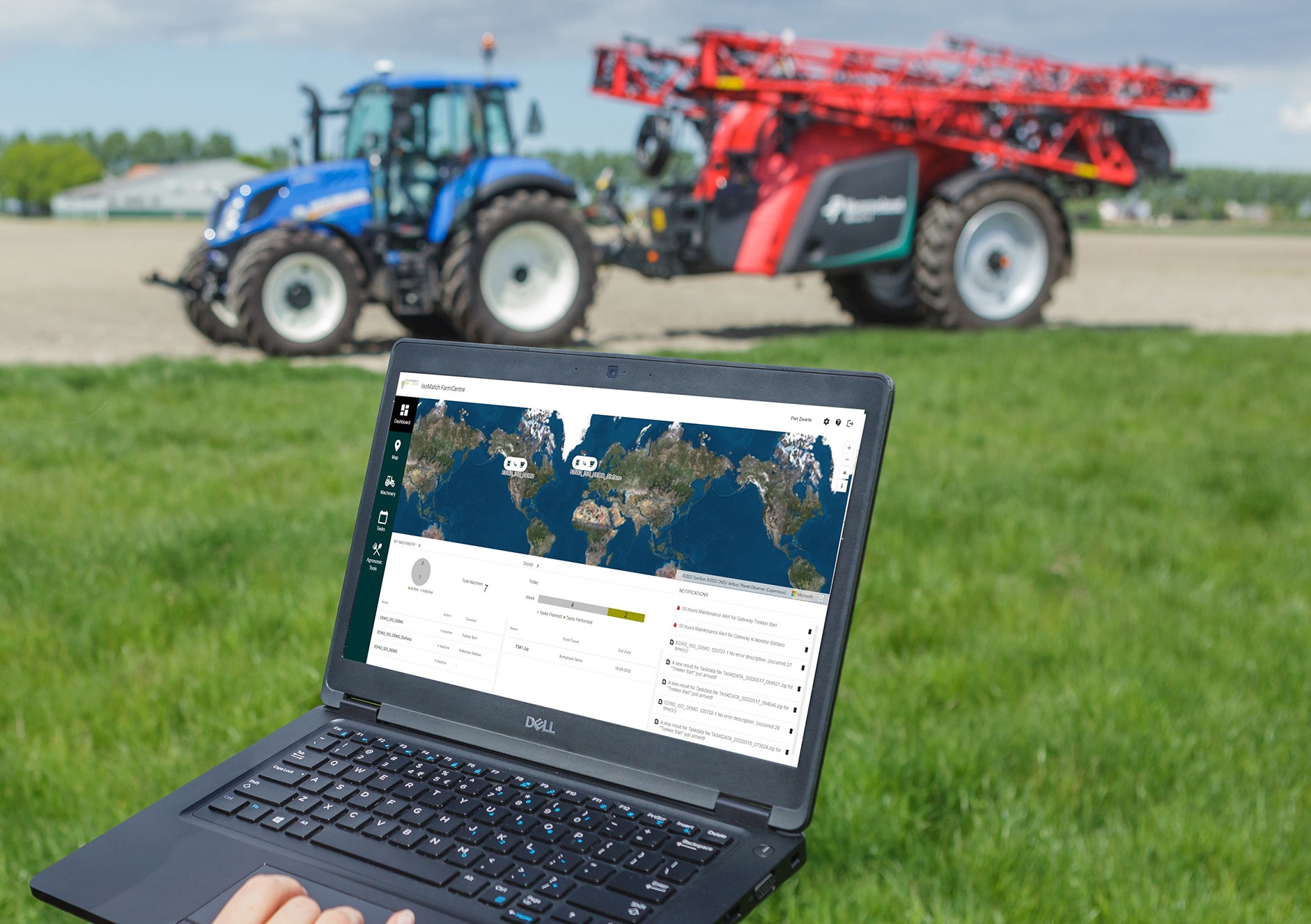 Wednesday, 15 March 2023