Trade Shows & Global News
The new simple and robust 5DF Keyline series from Deutz-Fahr consists of two models, 5070DF Keyline and 5080DF Keyline. These new tractors are suitable for any application in the vineyard, fruit orchard nursery and for protected crop farming.
Robust and simple to use, these tractors combine fuel efficiency with min...
Read more
Sunday, 4 September 2022
New Holland Agriculture has gone into an agreement with Srisawad Corporation Public Company Limited ("SAWAD") to offer a retail finance program to the brand's customers in Thailand.
The finance program, to be fully operational from September 2022, will be staffed by SAWAD, which will work closely with CNH Industria...
Read more
Sunday, 4 September 2022
Tire brand BKT becomes Title Sponsor of the United Rugby Championship (URC) until 2025 in the northern hemisphere of the world, and alongside Vodacom, the league's Title Partner in South Africa. The league will be known as the 'BKT United Rugby Championship'. The news follows on from the league's recent announcement that...
Read more
Saturday, 3 September 2022
Trimble has signed a definitive agreement to acquire privately-held Bilberry, a French technology company specializing in selective spraying systems for sustainable farming. Combining the technology and strengths of both companies will enable the development of new selective spraying solutions for farmers worldwide.
...
Read more
Friday, 2 September 2022
The Board of Directors of Deere & Company elected Josh Jepsen, 44, as Senior Vice President and Chief Financial Officer (CFO), effective September 16. Jepsen is succeeding Raj Kalathur, who will continue as President, John Deere Financial, and Chief Information Officer.
Jepsen has been with Deere for 23 years, havi...
Read more
Friday, 2 September 2022
Cummins Inc. and Buhler Industries Inc., tractor manufacturer under the Versatile brand, have signed a letter of intent and plans to integrate Cummins 15-liter hydrogen engines in Versatile's equipment. Thus, both companies contribute to decarbonization of the agriculture market.
Versatile is a longstanding manufac...
Read more
Thursday, 1 September 2022
New Holland Agriculture North America and MacDon Industries announced the debut of their co-branded combine header, the FD2 FlexDraper. The new header featurins a unique float response, more header flex and ultimate cutting capacity. The FD2 FlexDraper can be mounted on any New Holland CR Series or CX Series combine.
...
Read more
Thursday, 1 September 2022
Case IH and Raven Industries introduce the agriculture industry's first autonomous spreader: the Case IH Trident 5550 applicator with Raven Autonomy. Unveiled at Farm Progress Show 2022, this innovative solution delivers on customers' demands for autonomous equipment to help solve labor challenges and increase productivi...
Read more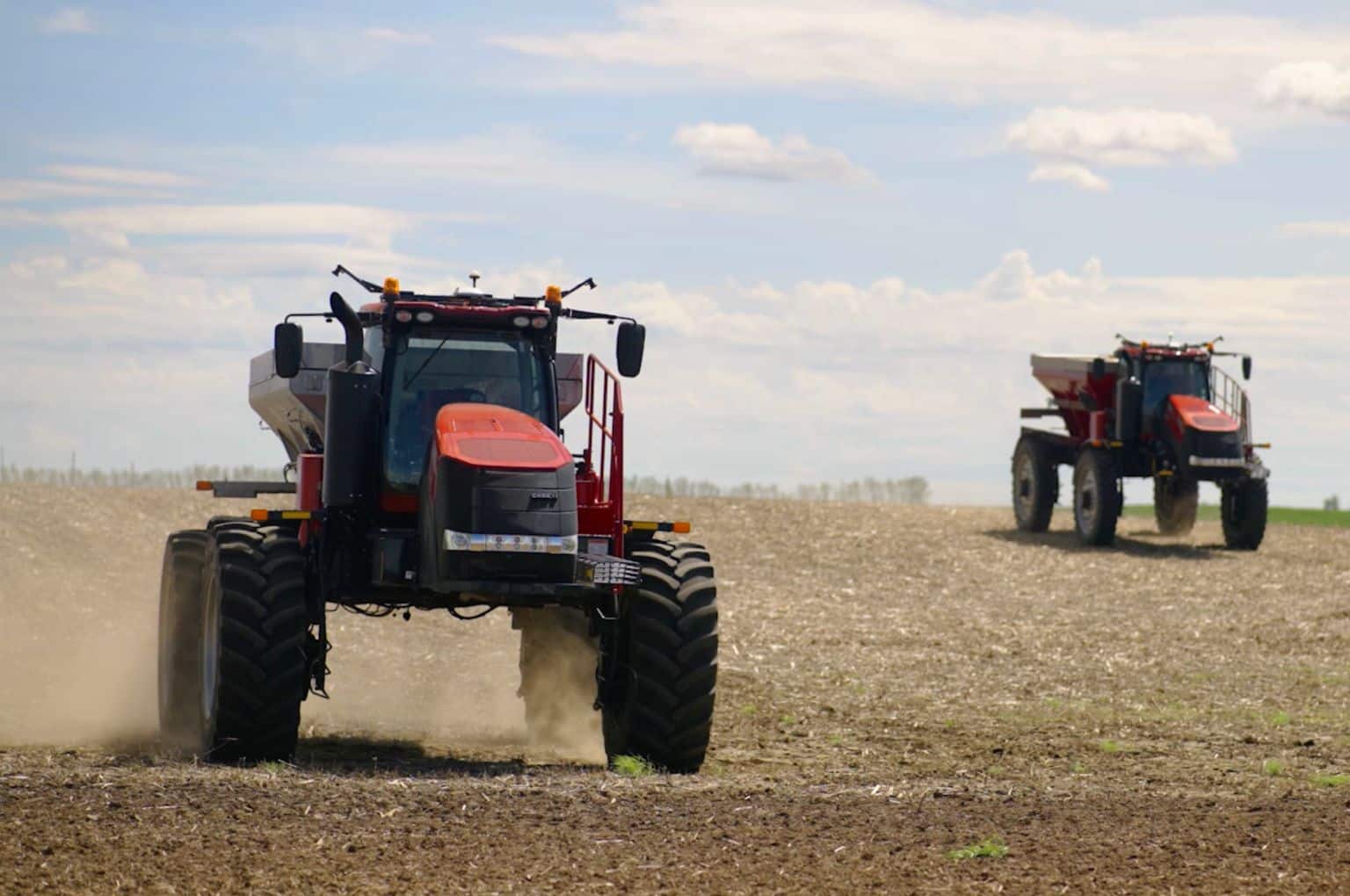 Wednesday, 31 August 2022
With the launch of the seventh generation of the 700 Vario, Fendt brings a new ground up design and expands the power spectrum to up to 300 hp for versatile applications. The new engine, the optional 60-inch track width, FendtONE onboard and offboard and a new generation of the Fendt Cargo front loader distinguish the se...
Read more
Tuesday, 30 August 2022
With the striking paint work of this "MF 7718 S Ghost", distributor MSK Farm Machinery of Massey Ferguson in Japan, celebrates its 50th anniversary. At the same time, the company also takes the opportunity to celebrate the 175th anniversary of MF.
The MF 7718 S Ghost is the only tractor, painted in Candy Red Metall...
Read more
Monday, 29 August 2022