Trade Shows & Global News
With the introduction of the VBP 7100, Kuhn unlocks a new market segment for baler-wrapper combinations. Because of its versatility, the new machine is dedicated to contractors and farmers.
The heavy-duty built baler offers consistent high performance in all crop conditions. From producing large, dense straw bales ...
Read more
Monday, 19 September 2022
Kverneland, producer of agricultural implements and software solutions, has launched a brand new website. With the new design, visitors can easily access and navigate the product information on ien.kverneland.com. The fresh new look includes upgraded page layouts and a modernised navigation menu with improved quick acces...
Read more
Sunday, 18 September 2022
Vredestein introduces the VF Flotation Optimall tyre, developed to better preserve the soil underneath heavy slurry tankers and agricultural trailers. The Optimall is a premium tyre solution that raises the bar in terms of soil preservation, grassland-friendliness and self-cleaning.
The Flotation Optimall features ...
Read more
Saturday, 17 September 2022
Innovation that transforms, connects people, technologies and everyday practices. Through this approach, CNH Industrial gained the AB 2022 Award in two categories: "Collaborative Innovation", with a project developed in partnership with Raízen, and "Disruptive Technology", for its New Holland Agriculture brand, with the...
Read more
Friday, 16 September 2022
Massey Ferguson is celebrating its 175th anniversary in 2022. At this occasion, Massey Ferguson in Brazil is building a limited edition of 100 units, of the iconic 35X model in its plant in Canoas, Rio Grande do Sul.
The MF 35X model was introduced in 1962, exactly 60 year ago. This was an upgrade of the model 35 a...
Read more
Thursday, 15 September 2022
Ploeger Oxbo Group globally adopted the Oxbo brand across its product portfolio.  For many years Ploeger Oxbo Group delivered its products under the brand names Oxbo, Ploeger, Bourgoin and FMC. Going forward, these brands are now united under one single brand name.
Unifying under the Oxbo brand name will better re...
Read more
Thursday, 15 September 2022
John Deere is now offering HarvestLab 3000 on the S and T-Series combine harvesters, expanding the use of near-infrared sensor to four applications by enabling constituent analysis for grain and rapeseed.
HarvestLab 3000 is well known from self-propelled forage harvesters, stationary usage and manure sensing. Now i...
Read more
Wednesday, 14 September 2022
Precision technology has reached new heights with GPS-enabled drones now able to interact with Case IH AFS (Advanced Farming Systems) software, providing accurate and real-time intelligence to help make on-farm decisions.
The technology is called FieldXplorer, and it's just been launched in conjunction with Case IH...
Read more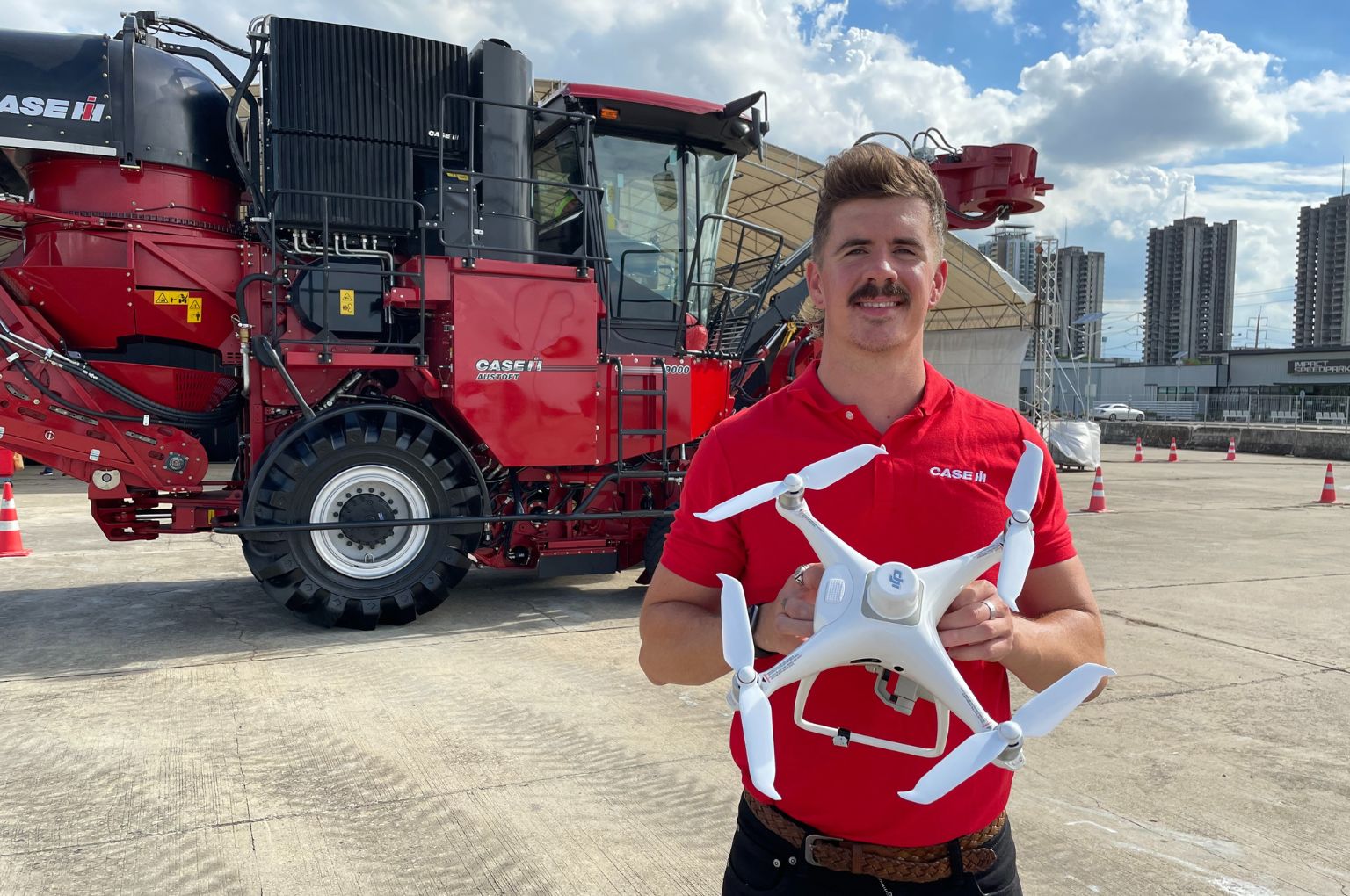 Tuesday, 13 September 2022
DLG (German Agricultural Society) appointed Dr. Lothar Hövelmann as CEO of DLG e.V. and Freya von Czettritz as CEO of DLG-Holding GmbH. With the new dual leadership, DLG is confident to be well positioned for the future.
Dr. Hövelmann succeeds Dr. Reinhard Grandke, who earlier this year announced his decision to ...
Read more
Monday, 12 September 2022
New Holland North America is redefining its lineup of SP310F, SP370F and SP410F Guardian front boom sprayers, to feature new technological and precision capabilities. These sprayers integrate the advanced precision technologies from Raven with the high horsepower and large tanks.
"The advancements made to the Guar...
Read more
Sunday, 11 September 2022